Middle East: What
Cinema
Can Do
is proud to present 60 films over a 14-day period. One third of the films are shorts and two-thirds are documentaries, each painting a different facet of the bigger picture. Docu-fiction works are more and more prevalent as filmmakers begin to portray the reality in their countries, searching new ways to communicate their messages. The TV format has also become a popular form of expression and outlet to get films seen; a dozen will be screened. A number of features, both fiction and documentary, will be seen at the festival before being released in theatres next year.
From the more than 150 films previewed, the films chosen illustrate the daily theme in which they will be shown, from Iraq and Kurdistan to Syria and Lebanon, Iran, Israel, Palestine, Gaza, Jerusalem, but also the Arab Spring, Women, Strangers in their own land ….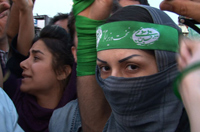 Screening date : 04-11-2011 -- 15h30

Chronique d'un Iran interdit

While a strong wind of freedom is blowing over the Arab world, the youth of Iran are still waiting. It was in 2009 that they were the first to rebel against a monolithic regime and demand more freedom, an end to corruption and that their vote be respected. The director has been able to weave together clandestine videos sent to her from Iran, other footage from Iranian activists in France and her own images.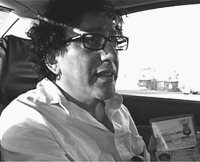 Screening date : 10/12/ 2011 -- 18h00

Le Cinéma d'Elia Suleiman

A meeting with filmmaker Elia Suleiman in Ramallah on the occasion of the showing of one of his films at the local cinematheque. His career directions and his singular position in Israeli-Palestinian cinema are discussed, as well as his belonging to a country or a culture.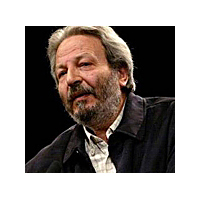 Screening date : 02/12/2011 -- 18h00

Le Cinéma de Mohamad Malas

A portrait of Mohamad Malas, Syrian filmmaker born in 1945 in Quneitra. He founded a film center with Omar Amiralay, directed 4 short films, including
The Night
, and documentaries, including
Quneitra 74
about his native village in the Golan, which was taken and razed by the Israelis, and
City Dreams
(1984). A suspect in the eyes of the regime, he was not allowed to film for years. Laurent Billard accompanied him to
Quneitra where Malas was shooting his latest film with a group of children.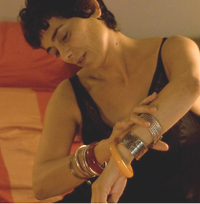 Screening date : 06/12/2011 -- 20h30

Clichés

A foreign woman in a foreign country. Her beautiful and generous body is her only identity. Far from other people's view, she lives a moment of happiness in pleasant solitude, a moment of great freedom which belongs only to her.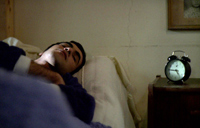 Screening date : 07/12/2011 -- 20h30

Coffee - Between Reality and Imagination (Part 1)

Coffee - Between Reality and Imagination
is a cinematic collaboration between young Israeli and Palestinian filmmakers, who together created a series of short films, all dealing with the project title - coffee. Eight films were produced: two documentaries and two fiction films were made by Palestinian filmmakers, and four fiction films by Israeli filmmakers. Each of the films gives a personal and courageous point of view on the reality in which the filmmakers live.
"Like a small café on Strangers Avenue. It is love... open for all." Mahmoud Darwish