Films
Middle East: What
Cinema
Can Do
is proud to present 40 films over a 10-day period. As always the majority of them are documentaries, each painting a different facet of the bigger picture. There are many personal works from diaspora directors in search of family or identity, most notably the opening film by UK-based Mahdi Fleifel,
A World Not Ours
. There will be a couple of avant-premiers shown before being released in theatres and a certain number of the films are unveiling in France for the first time.
From the more than 150 films previewed, the films chosen illustrate the daily theme in which they will be shown, from Lebanon refugee camps to the cultural censorship in Iran, repression or revolution in countries like Syria, Egypt or Libyia, as well as the themes at the center of this event: the Israeli-Palestinian conflict: notably occupation and spoliation.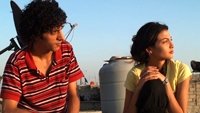 Screening date : 05-12-2013 -- 18:00

Shebabs of Yarmouk (The)

In Yarmouk (Palestinian refugee camp in Syria), the Shebabs, a small group friends since they were teens, is now on the eve of adulthood and thirst for life experiences, yet are confronted by intricate situations. Between the need for freedom and sticking to the group, between longing for revolt and the prospect of a well-ordered life, choices are hard to make.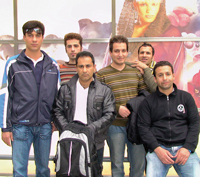 Screening date : 30-11-2013 -- 14:00

Stop-Over

Stop-Over is set in Athens, not so much a destination place, as much as a place of transition. Bakhtiari's real life stars are immigrants without papers who left Iran and travelled through Athens in order to get to other European countries.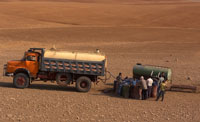 Screening date : 07-12-2013 -- 21:00

The Fading Valley

In the fertile Jordan Valley, there is a group of Palestinian farmers whose pastures have been declared military areas, their water wells have been closed down and the water has been diverted to the Jewish residents of the valley.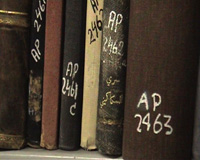 Screening date : 07-12-2013 -- 15:45

The Great Book Robbery

The film chronicles cultural destruction, the story of 70,000 looted Palestinian books during the 1948 war by the newly born State of Israel.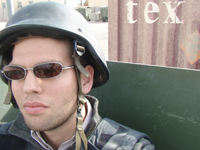 Screening date : 01-12-2013 -- 18:40

The List

The film is a modern-day Oskar Schindler story that focuses on Kirk Johnson. After leading reconstruction teams in Baghdad and Fallujah to help rebuild Iraq, Kirk returns home only to discover that many of his former Iraqi colleagues are being killed, kidnapped or forced into exile by radical militias for having cooperated with the US.