Middle East: What Can Cinema Do?
presented 50 films for a viewing-packed week. Documentaries were in the majority, proving that the political and economic woes of the region have not stifled the filmmakers, but rather encouraged them to speak up. Half the films were features; ten shorts and the rest were mid-length works.
Works by these Middle Eastern film directors were complemented by a certain number of films by European and American directors, notably from Switzerland, Spain, France, the USA and Mexico. All the films presented at the event, in alphabetical order, are available below for you to discover.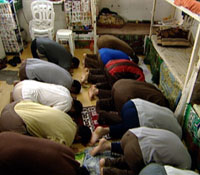 Screening date : 27-11-2007 -- 19h00

Hot House

Nearly 10,000 Palestinians are incarcerated in Israel today. Most Israelis regard these "security prisoners" as murderers and criminals. To the Palestinians, however, they are freedom fighters, heroes, and martyrs in the making. Granted extraordinary access to the highest-security institutions, renowned filmmaker Shimon Dotan uncovers a startling truth: Israeli prisons have become a breeding ground for the next generation of Palestinian leaders and a hotbed for terrorist plots.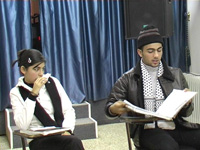 Screening date : 22-11-2007 -- 15h30

Iltizam (Commitment)

December 2004: almost a month after president Arafat's death, a month before the election of the new president, the town of Jenine, in the north of the occupied left bank, survives in the ruins of its economy and its infrastructures.

Yet in Jenine, children dream of citizenship and commit themselves to thinking and acting on behalf of the community. They have been elected by the students of the town's schools.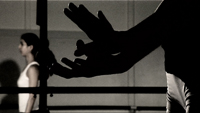 Screening date : 25-11-2007 -- 13h30

Individue

Duo, a dance becomes a duel. Two entities brought together by their differences, contrasts and also their complementary spirit… INdiVuE is an individual that separates so as to experience its plurality… Like a body that fights against its fears, opening itself to danger, encountering the intensity of existence…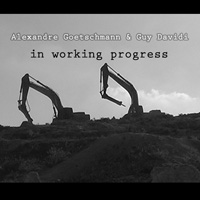 Screening date : 24-11-2007 -- 15h30

In Working Progress

In the wake of the withdrawal of the Israeli forces and the evacuation of some settlements, a new town, Modi'in Illit, is being built west of Ramallah on the land of the Palestinian villages of Bil'in.

The big, semi-public building firms have seized the opportunity to extend illegally, under the protection of the Israeli security infrastructure, the site earmarked for the new settlements.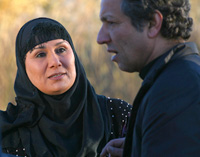 Screening date : 23-11-2007 -- 17h45

Irak, entre fiction et réalité (Between Fiction & Reality)

Between December 2002 and March 2003, Amer Alwan shot the first Iraqi fiction feature to be shown outside Iraq in the last fifteen years,
The Man from the Reeds
. The shooting was completed one month before the American invasion.