Middle East: What Can Cinema Do?
is delighted to present 50 films over a 12-day period. Documentaries are in the majority, proving that the political and economic woes of the region have not stifled the filmmakers, but more fiction are being presented than ever before; certain filmmakers have pursued their cinematic talent finding new ways to communicate their messages. There are about twenty feature-length films, fifteen shorts and the other fifteen are mid-length films.
Works by these Middle Eastern film directors are complemented by a certain number of films by American and European directors, notably from Spain, France, Belgium and Sweden. All the films presented at the event, in alphabetical order, will be available below for you to discover.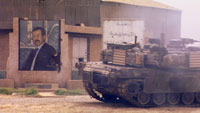 Screening date : 08/12/2009 -- 20h

No End in Sight

A chronicle of the reasons behind Iraq's descent into guerrilla war, warlord rule, criminality and anarchy. A jaw-dropping, insider's tale of wholesale incompetence, recklessness and venality by high ranking officials, Iraqi civilians, American soldiers or prominent analysts. A candid retelling of the events following the fall of Baghdad in 2003.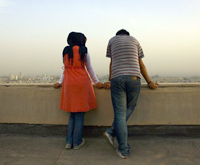 Screening date : 13/12/2009 -- 20h

No One Knows About Persian Cats

After having been released from jail, a young girl and boy roam the heart of Tehran and start an underground journey to form a new band, and find, one by one, members among hidden underground music groups. They want to leave Iran to participate in music festivals in London and Paris, but have neither money nor passport.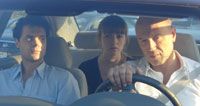 Screening date : 12/12/2009 -- 17h15

The North Road

Karim has lived in France since very young. He returned to Lebanon to transfer the remains of his father from Beirut to his home village, who had died during the war.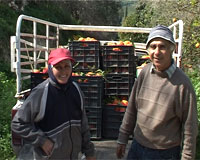 Screening date : 12/12/2009 -- 17h15

Orange Bombs

War is over. The garden is full of clustered bombs. It is harvest time. Husband and wife are neutralizing bombs and plucking oranges.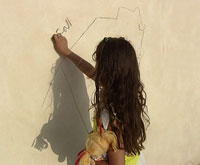 Screening date : 05/12/2009 -- 15h30

Palestine, Summer 2006

Palestine, Summer 2006
, a project initiated by the Palestinian Film Collective, is an entertaining compilation of short works by thirteen different film and video artists. Drama, animation, comedy, and "cinéma vérité" segments of three minutes or less using one shot and expressing an experience of summer in Palestine 2006 create singular evocations of Palestine.