Middle East: What Can Cinema Do?
is delighted to present 50 films over a 12-day period. Documentaries are in the majority, proving that the political and economic woes of the region have not stifled the filmmakers, but more fiction are being presented than ever before; certain filmmakers have pursued their cinematic talent finding new ways to communicate their messages. There are about twenty feature-length films, fifteen shorts and the other fifteen are mid-length films.
Works by these Middle Eastern film directors are complemented by a certain number of films by American and European directors, notably from Spain, France, Belgium and Sweden. All the films presented at the event, in alphabetical order, will be available below for you to discover.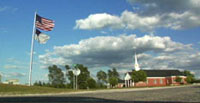 Screening date : 08/12/2009 -- 17h30

Iraq for Sale: The War Profiteers

The lives of soldiers, truck drivers, widows, children… who have been changed forever as a result of profiteering in the reconstruction of Iraq. The film uncovers the connections between private contractors making a killing in Iraq and the decision makers who allow them to do so.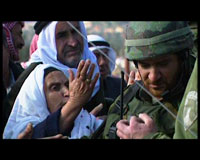 Screening date : 03/12/2009 -- 17h15

Jerusalem, The East Side Story

A description of Israel's policy of confiscation within Jerusalem. The daily life of the inhabitants of East Jerusalem threatened by confiscation of their land and destruction of their possessions. The vital importance of the city: Jerusalem is the key to peace; without Jerusalem, there will be no peace for anyone.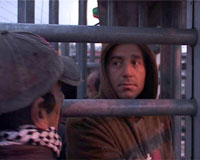 Screening date : 04/12/2009 -- 20h

Journal d'une orange, aller simple

Before 1948, the orange growing region of Jaffa was handled by Palestinians, after 1948 by Israelis. The orange groves have spread continuously, the production has grown and is exported worldwide. The labour force however has remained Palestinian. But they, who were once owners, have been expropriated and expelled, and the next generations have become seasonal laborers.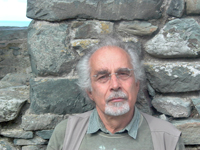 Screening date : 09/12/2009 -- 20h00

Jours tranquilles en Palestine

Daily life in Palestine before 1948 appears in all its simplicity as thoroughly ordinary, in a country that has ceased to be ordinary.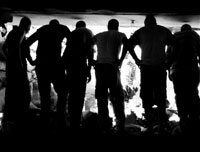 Screening date : 12/12/2009 -- 20h00

Juste une odeur

Summer 2006 Israel's war on Lebanon. Besieged Beirut. Moving between light and darkness, the bodies of the living draw the outlines of other bodies, the smell of death cloaking all.