Middle East: What Can Cinema Do?
is delighted to present 50 films over a 12-day period. Documentaries are in the majority, proving that the political and economic woes of the region have not stifled the filmmakers, but more fiction are being presented than ever before; certain filmmakers have pursued their cinematic talent finding new ways to communicate their messages. There are about twenty feature-length films, fifteen shorts and the other fifteen are mid-length films.
Works by these Middle Eastern film directors are complemented by a certain number of films by American and European directors, notably from Spain, France, Belgium and Sweden. All the films presented at the event, in alphabetical order, will be available below for you to discover.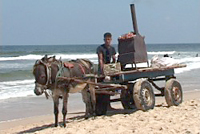 Screening date : 05/12/2009 -- 17h30

Gaza, souvenirs

A young Palestinian, Wissam, and a young French filmmaker, Sam, bring back memories of a phantasmagorical Gaza, where the bakers seduce the girls and the vegetable sellers take us into the fabulous world of the Djinns. And not only Gaza as a world of suffering and death.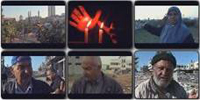 Screening date : 05/12/2009 -- 20h

Gaza-Strophe, The Day After

We came to Gaza in the aftermath of the war, and with our friends the Palestinian Human Rights delegates, we discovered the extent of the «Gaza-strophy». The accounts of dozens of witnesses of Israel's war against Gaza who take us to depth of the Palestinians' nightmare.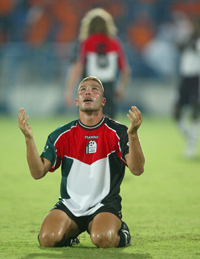 Screening date : 04/12/2009 -- 18h

Goal Dreams

Preparation for Palestine's decisive match in its attempt to qualify for the 2006 World Cup. Together, through the universal language of football, the players of Palestinian origin from around the world are learning to forge a common identity, and a nation learns the hope and tragedy that lay within dreams.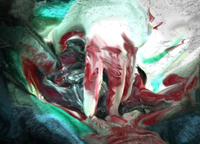 Screening date : 06/12/2009 -- 20h30

The Heart of Amos Klein

During a heart transplant operation, as he struggles between life and death, Amos Klein returns to significant landmarks over the course of his life. These correspond with key moments in Israeli history.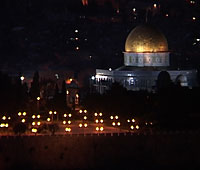 Screening date : 11/12/2009 -- 17h30

I am Palestine

Three faces of the conflict are constantly jumbled: the war news, the unbearable daily reality, the symbolic issue of Jerusalem which underlies all others and is at the bottom of the failure of the peace negotiation.