Middle East: What Can Cinema Do?
is delighted to present 50 films over a 12-day period. Documentaries are in the majority, proving that the political and economic woes of the region have not stifled the filmmakers, but more fiction are being presented than ever before; certain filmmakers have pursued their cinematic talent finding new ways to communicate their messages. There are about twenty feature-length films, fifteen shorts and the other fifteen are mid-length films.
Works by these Middle Eastern film directors are complemented by a certain number of films by American and European directors, notably from Spain, France, Belgium and Sweden. All the films presented at the event, in alphabetical order, will be available below for you to discover.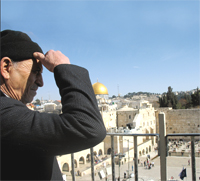 Screening date : 09/12/2009 -- 20h

Stranger in My Home

The story of eight Palestinian Israeli families that have been turned into refugees in their own city. After forty years they recall the events that occurred in the Moghrabi Quarter of Jerusalem during the war of 1967. Each family goes to West Jerusalem to see their house which was taken from them in 1948.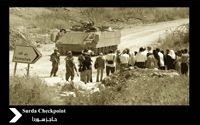 Screening date : 10/12/2009 -- 17h15

Surda Checkpoint

The Surda checkpoint: the flow of people and the changes over time; how people deal with the situation and adapt, or donít, and how the mood changes sometimes from resignation to confrontation.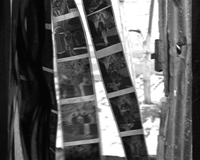 Screening date : 05/12/2009 -- 15h30

To My Father

This photo is not just a photo. It is life that moves toward life, and as the director says, "Ö the prettiest part of the photo is that it does not get older even though we do". Then he closes his camera and leaves. Leaving us with boys' laughter and their hopeful eyes looking silently at vast spaces in which they cannot find their own spot yet.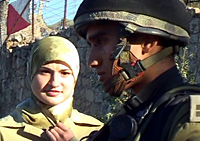 Screening date : 10/12/2009 -- 17h30

Welcome to Hebron

Leila, a student at a Palestinian girls school surrounded by Israeli military installations and settlements, is a Moslem girl. But she does not fit the widespread western stereotype, characterizing Arab women as weak and victimized. She is chatting on MSN, discussing Jimi Hendrix with her mother. Leila is strong, intelligent, outspoken and have her own idea of a daily life free from oppression and violence.