Middle East: What Can Cinema Do?
is delighted to present 50 films over a 12-day period. Documentaries are in the majority, proving that the political and economic woes of the region have not stifled the filmmakers, but more fiction are being presented than ever before; certain filmmakers have pursued their cinematic talent finding new ways to communicate their messages. There are about twenty feature-length films, fifteen shorts and the other fifteen are mid-length films.
Works by these Middle Eastern film directors are complemented by a certain number of films by American and European directors, notably from Spain, France, Belgium and Sweden. All the films presented at the event, in alphabetical order, will be available below for you to discover.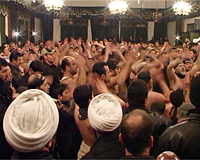 Screening date : 12/12/2009 -- 20h00

Les larmes de Husayn

Every year, the town of Nabatiyya commemorates Imam Hussein's martyrdom. The film offers an inside look at the February 2006 ceremonies. It is part of a visual anthropology project, and it registers the diversity of movements and representations characteristic of the public celebrations of Achoura in this southern
Lebanese city.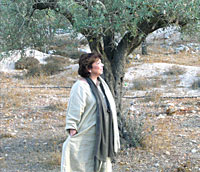 Screening date : 07/12/2009 -- 17h15

Leila Shahid , Palestine Forever

Leïla Shahid invites us to share her passions, her friendships, the memories of a childhood lived in exile. Her inimitable voice weaves through past and present, private and public life, the trials of reality and the ecstasies of joy. The words "hope" and "peace are her talismans. For over thirty years now, she has been the advocate to the Europeans for the Palestinian cause.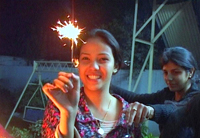 Screening date : 11/12/2009 -- 20h00

Life After the Fall

Iraq, 2003. Having survived dictatorship, war and sanctions, Kasim Habid and his family were ready to embrace change, not knowing what that change would bring. They move from celebrating the fall of a tyrant to struggling against growing despair as the country falls apart and violence moves ever closer. As the coalition
forces and insurgents move in, the family falls further apart.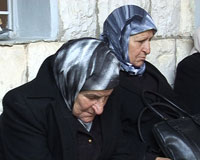 Screening date : 07/12/2009 -- 20h00

Majlis féminin

Exclusive document on a feminine rite. Women meet everyday in a house in a middle class district and mourn the imam and the fighters fallen with him on the battlefield.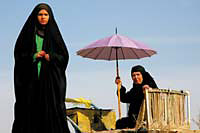 Screening date : 07/12/2009 -- 20h00

Niloofar

Niloofar, a twelve-year-old Iraqi girl, dreams of learning to read and write in a village where education is only for boys. Unfortunately, in exchange for a field of olive trees, her father promises her hand in marriage to an older man once she becomes a woman. Rather than live in a marriage without love, Niloofar runs away. Shocked, her family considers itself dishonored.